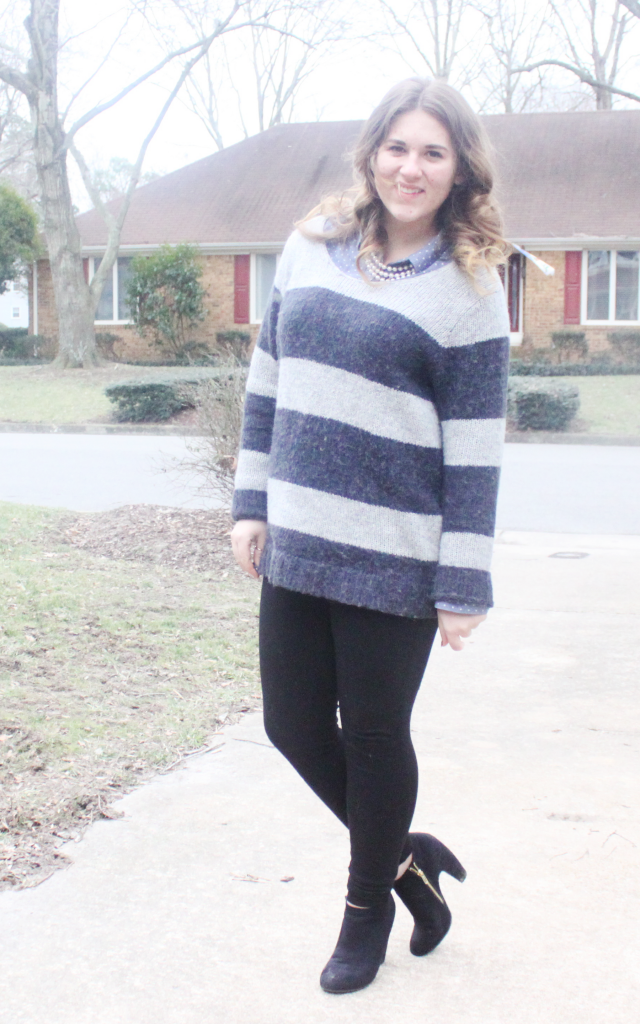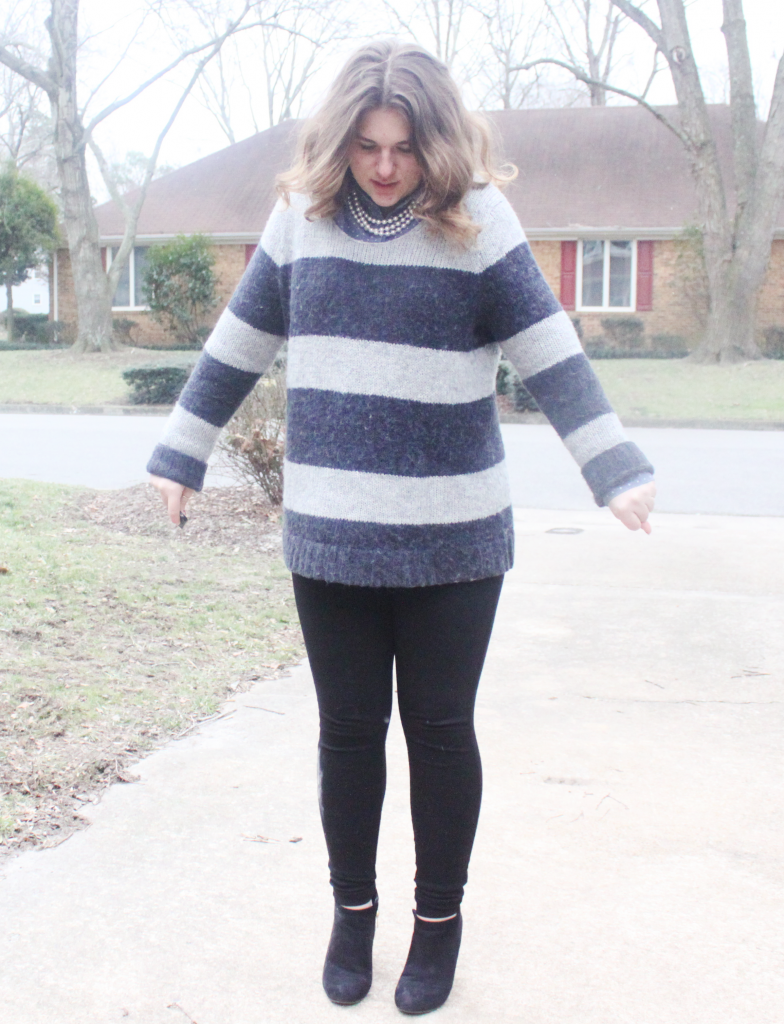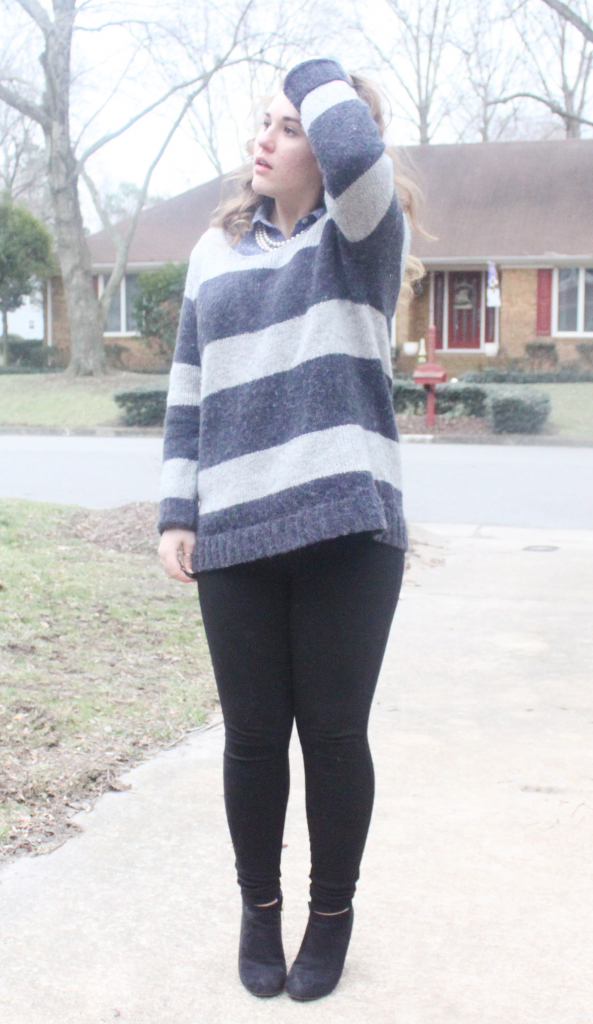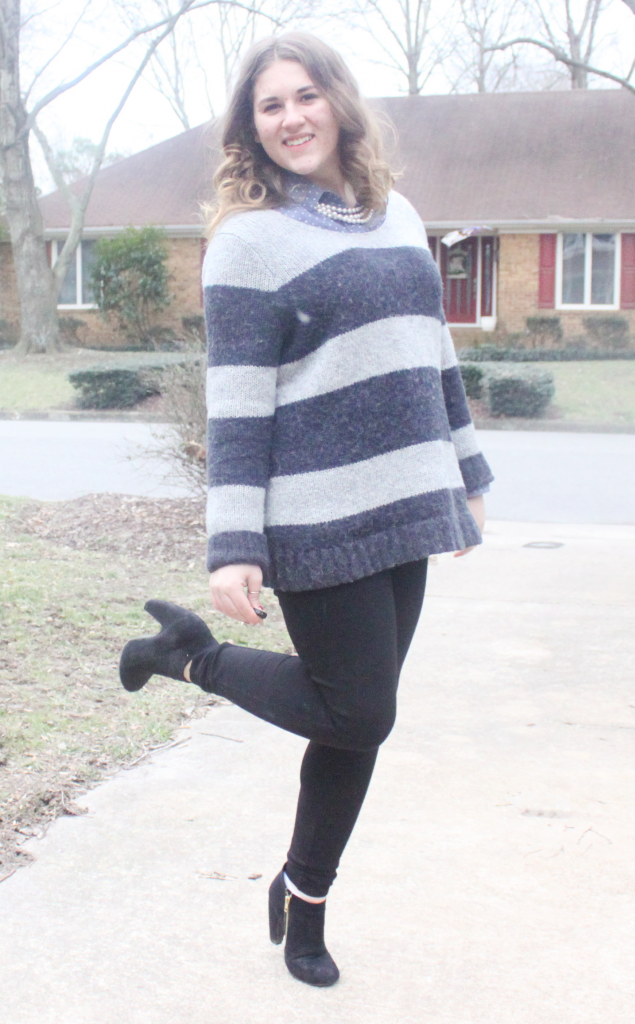 Gap Sweater (Similar-$22.80) | J. Crew Pants (Last Seen Here) / Target Heels (Similar-$27.94)
Old Navy Shirt (Similar-$19.99)

Happy Closet Remix Challenge day 7!
Okay, listen, I kind of cheated on today's challenge outfit. It's 20 degrees here and I have absolutely nothing that is equipped for those kinds of temperatures! So, naturally, I raided my mom's closet. Good thing she had this baby. Warm, functional, stylish... it's the whole package. Thanks mom! Also, don't tell the closet remix challenge police. I promise I won't do it ever again for the rest of the 30 days.
On the other hand, you know how it was 60 degrees yesterday? Yeah, well, it snowed today. Isn't nature awesome? Just as you're about to enjoy the warm weather, snow just dumps on your head. Cool. Awesome. Thanks Mother Nature. I'm running out of snow clothes, though, do you mind warming it up? Much appreciated xo