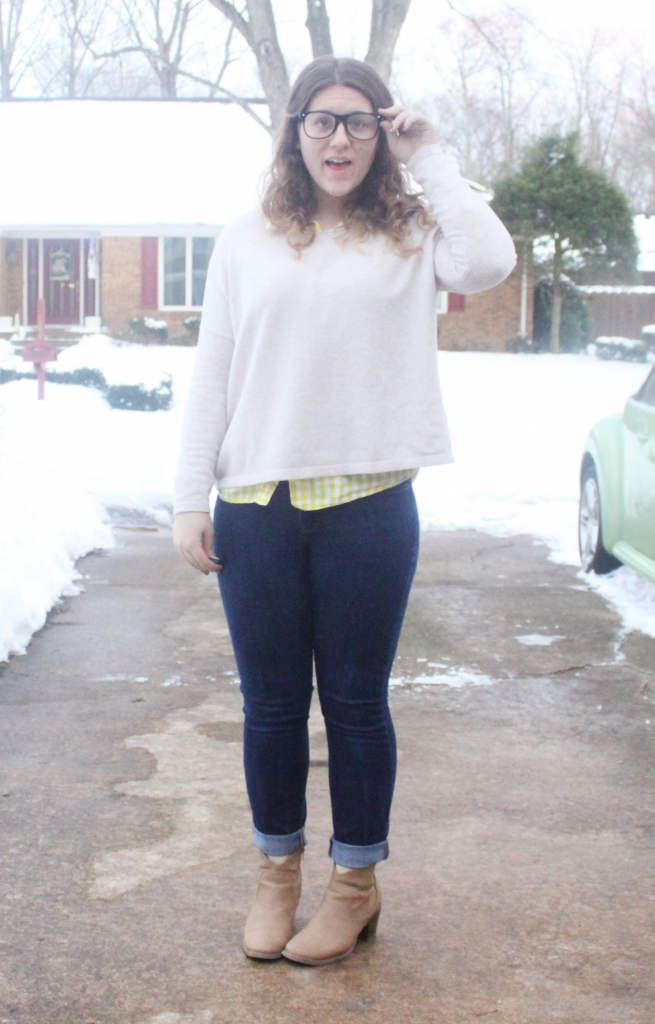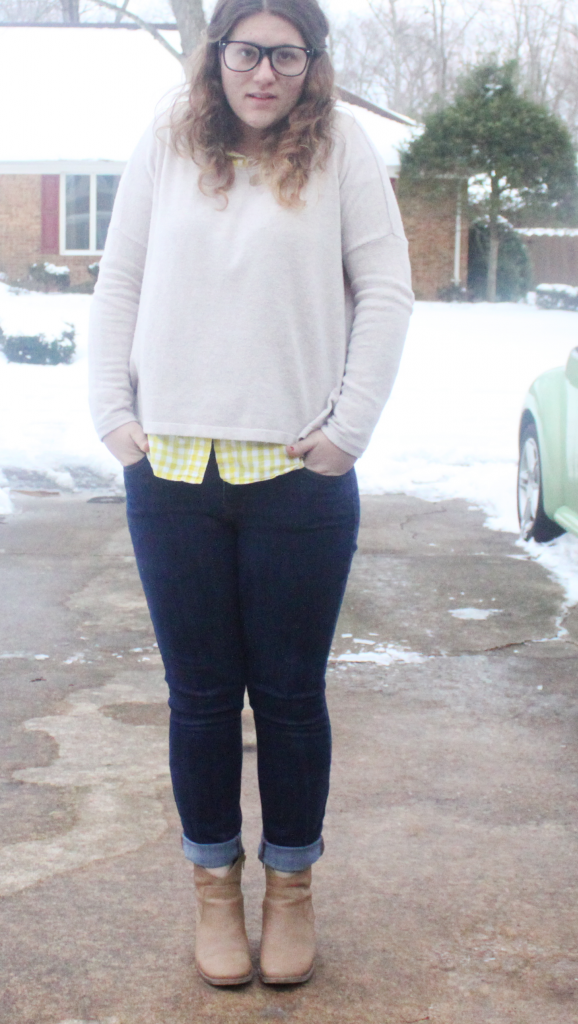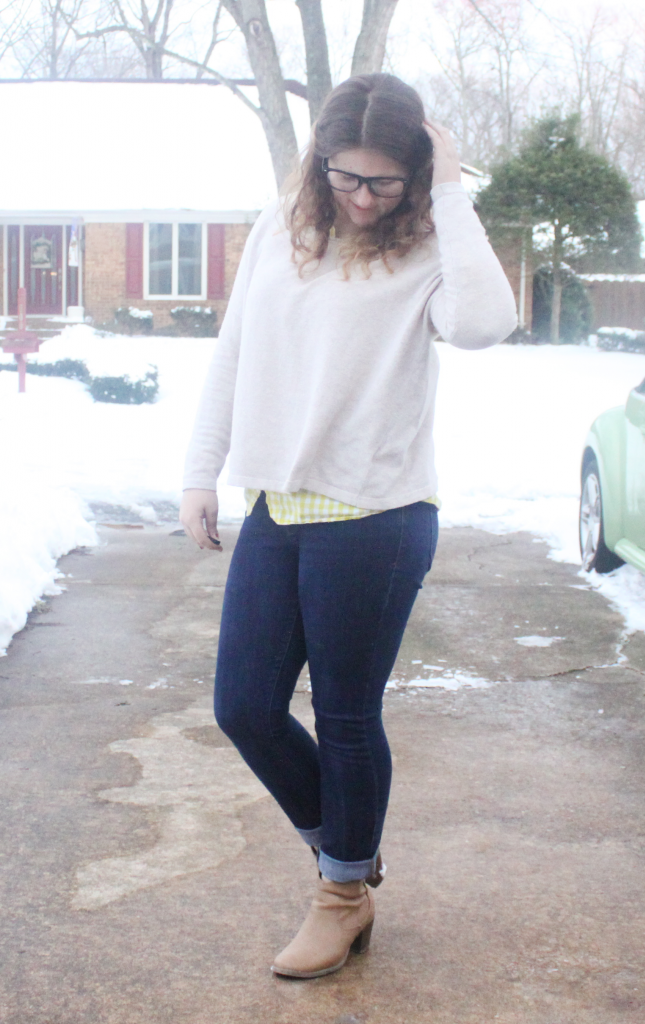 Gap Sweater (Similar-$29.00) & Top (Similar-$19.99) | Old Navy Jeans (Last Seen Here)
& Shoes (Last Seen Here) | Monogram Necklace (Last Seen Here)

Happy Closet Remix Challenge day 8!
So it looks like I won't have my computer for the next week or two, so please excuse any late posts / poorly editted ones. I'm doing what I can with what I have. I will be posting, though, so I hope you enjoy it! I can guarantee this will probably be my last #CRC post for this challenge... it was fun while I did it!