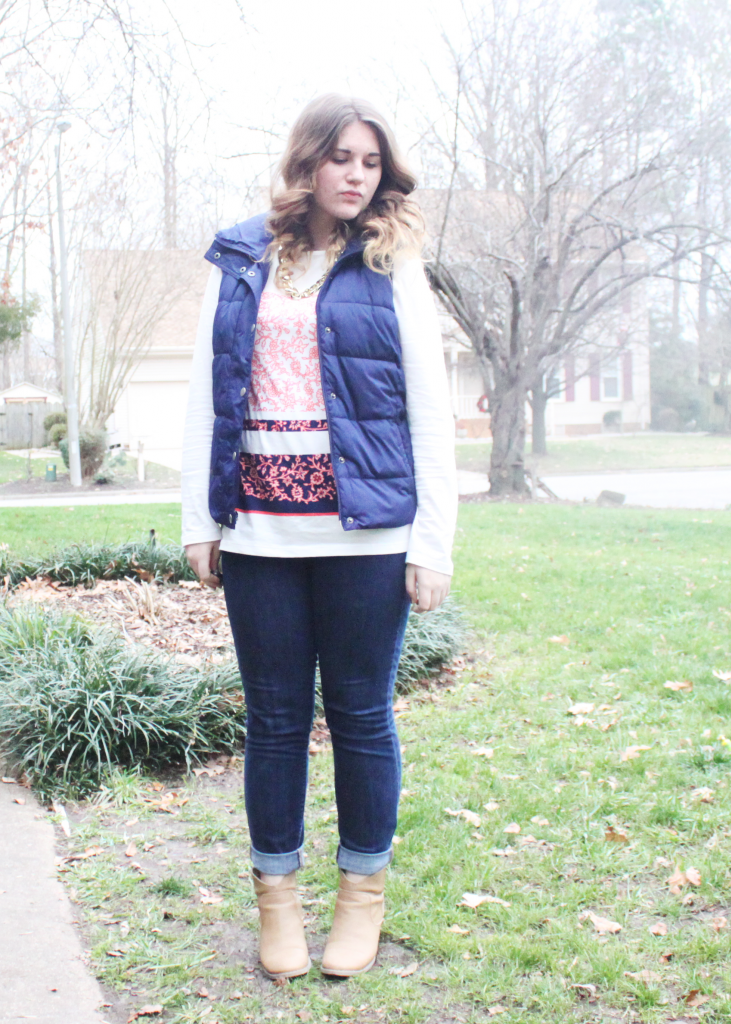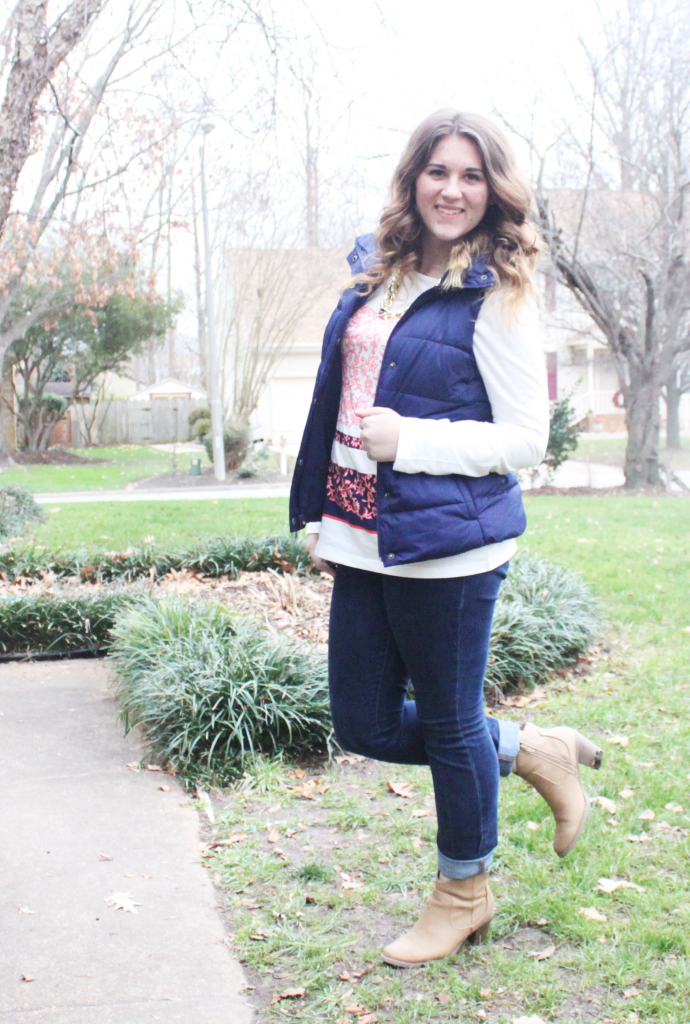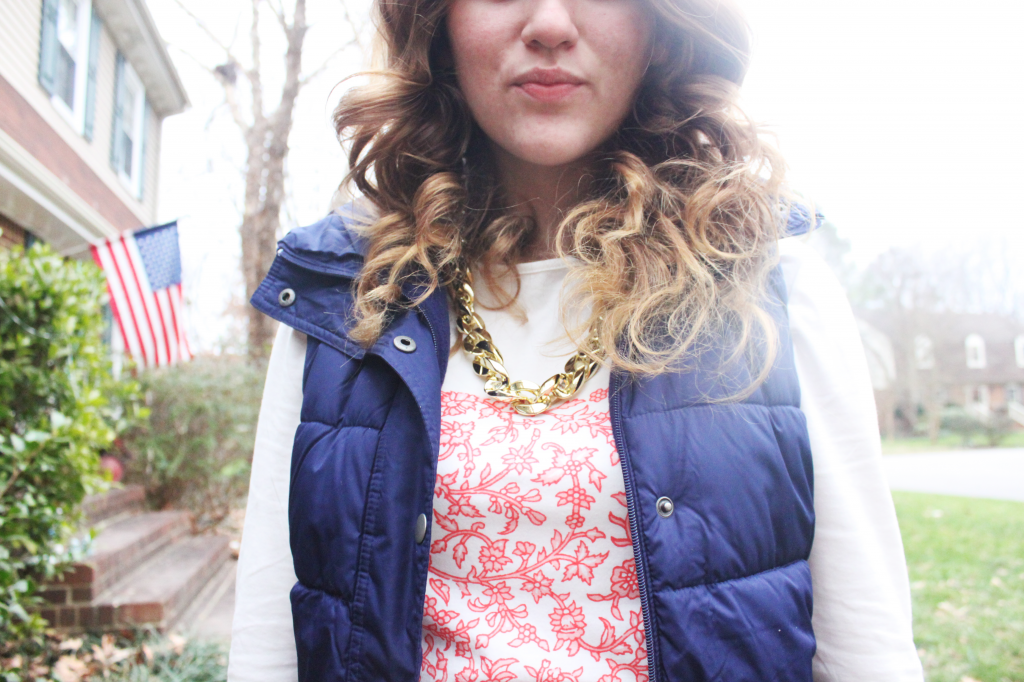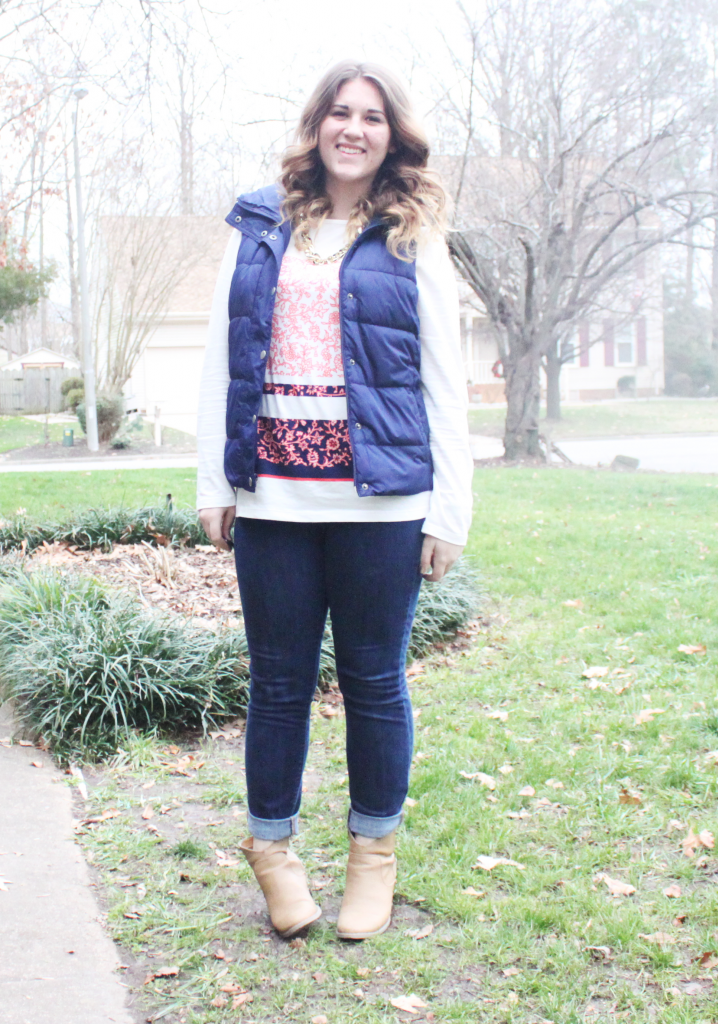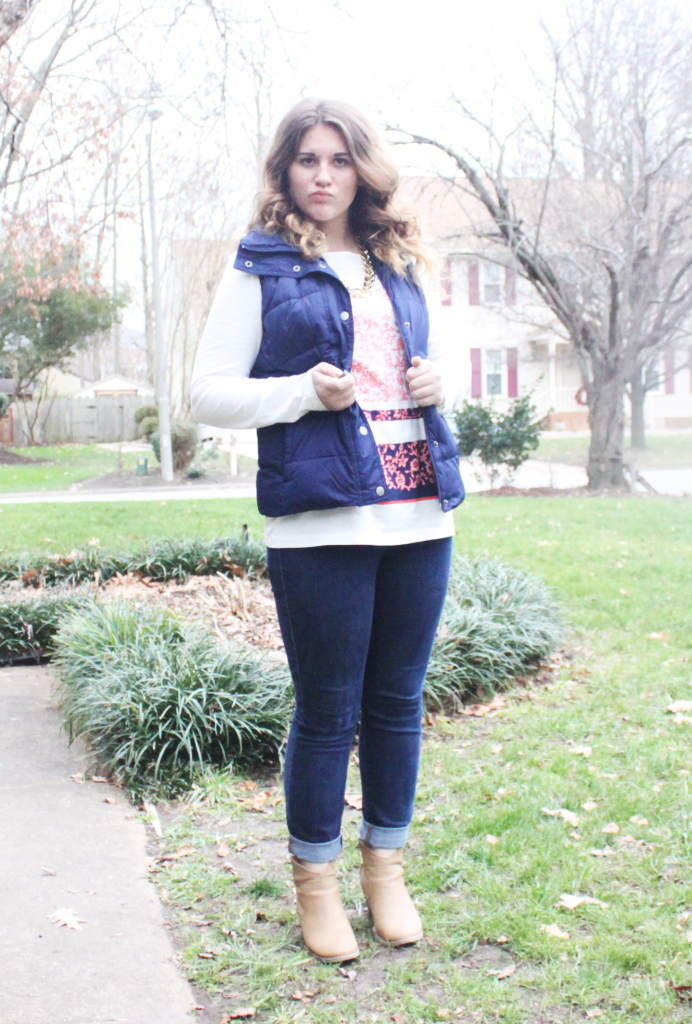 Vest, Top, Jeans, Shoes: Old Navy (V (Similar-$19.80), Top (Similar-$38.00), Jeans-$34.50,
Shirt-Last seen here) | Necklace: Ebay (Similar-$21.00)
Dear Old Navy, would you like to sponsor some of my posts? Literally almost everything I wear is by you. I'm a bit embarassed to be posting this outfit for the sheer
fact
that you're not advertising through my clothing, and that I just don't shop anywhere else. Thanks for the cool clothes, though. Keep up the good work.
Oh a separate note, doesn't the end of the holidays stink? Like, I-can-barely-get-out-of-bed-in-the-morning-and-still-have-an-intense-craving-for-candy-canes kind of stink. Here we are though, and its time to get up for school or work and people will give you sideways stares for eating candy canes. Ugh, people.
Are you ready for the holidays to be over or do you want them back?