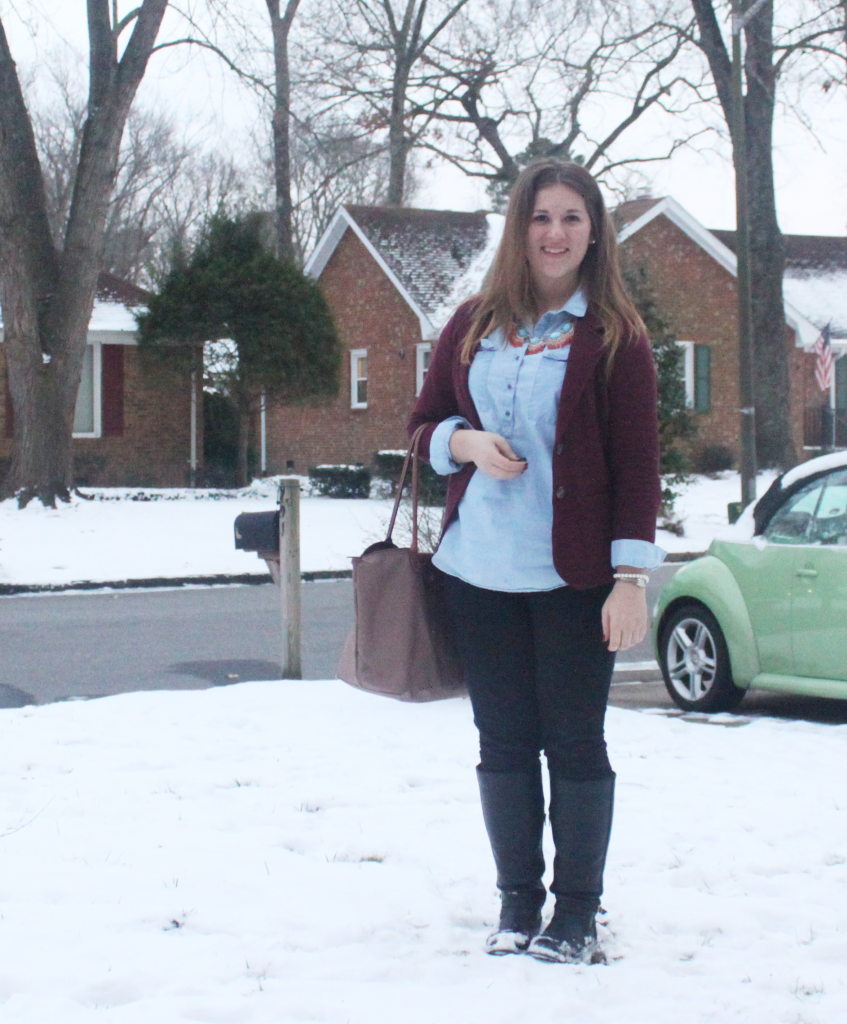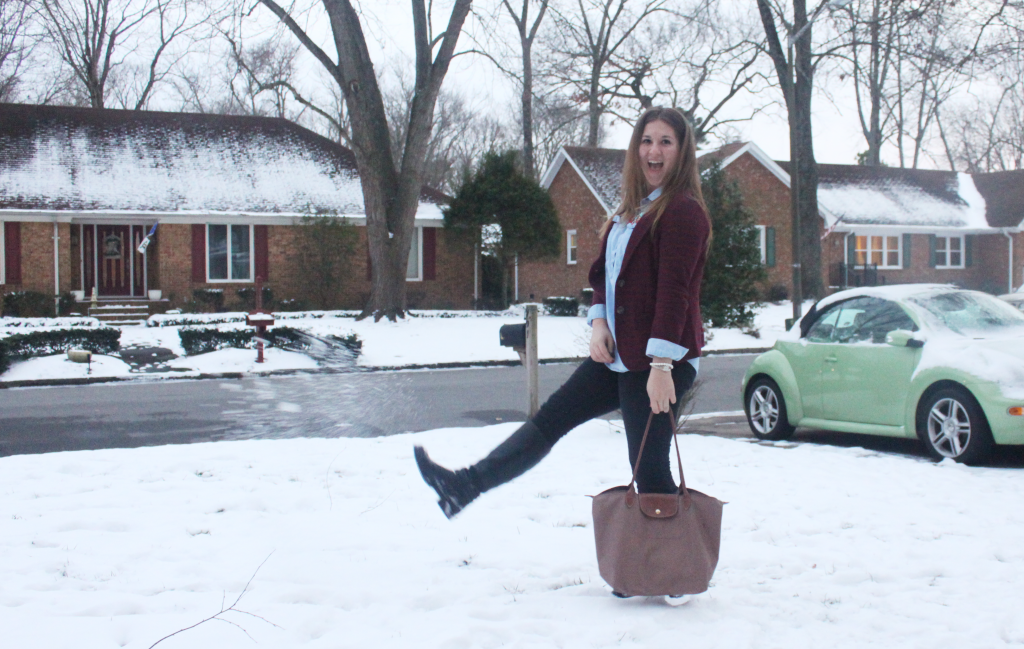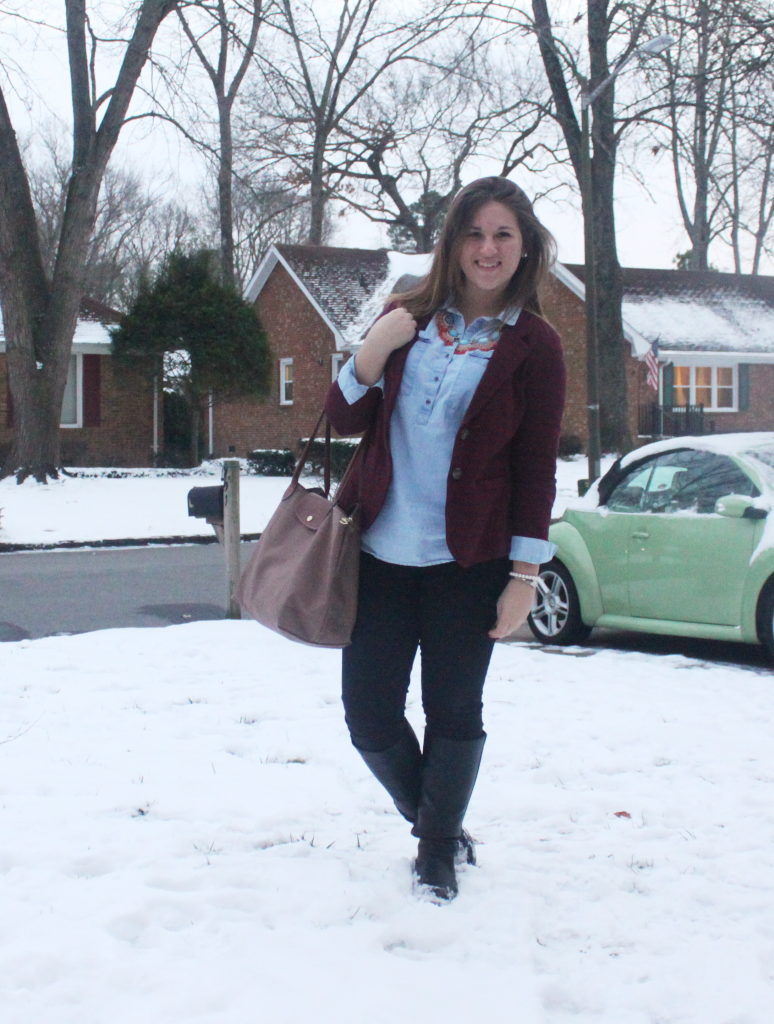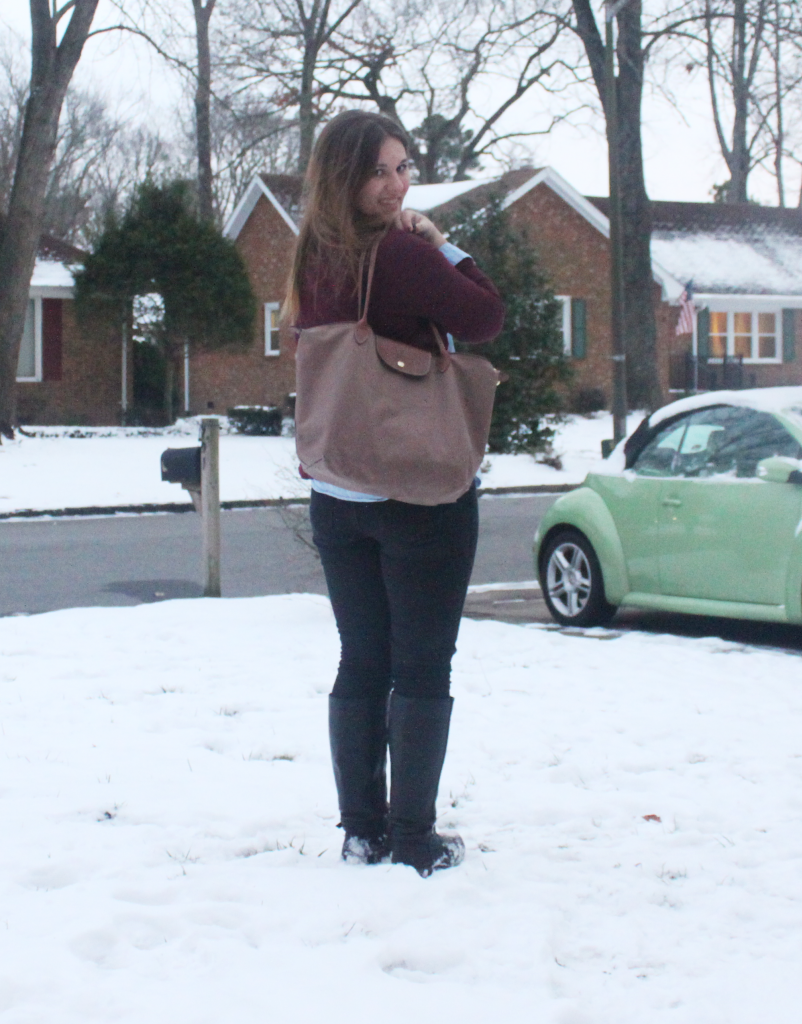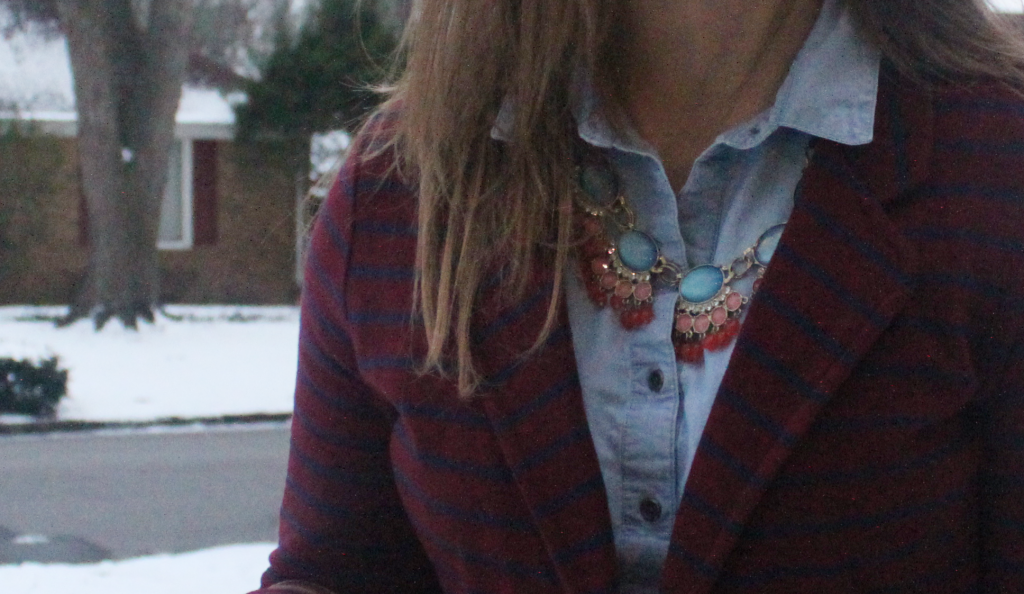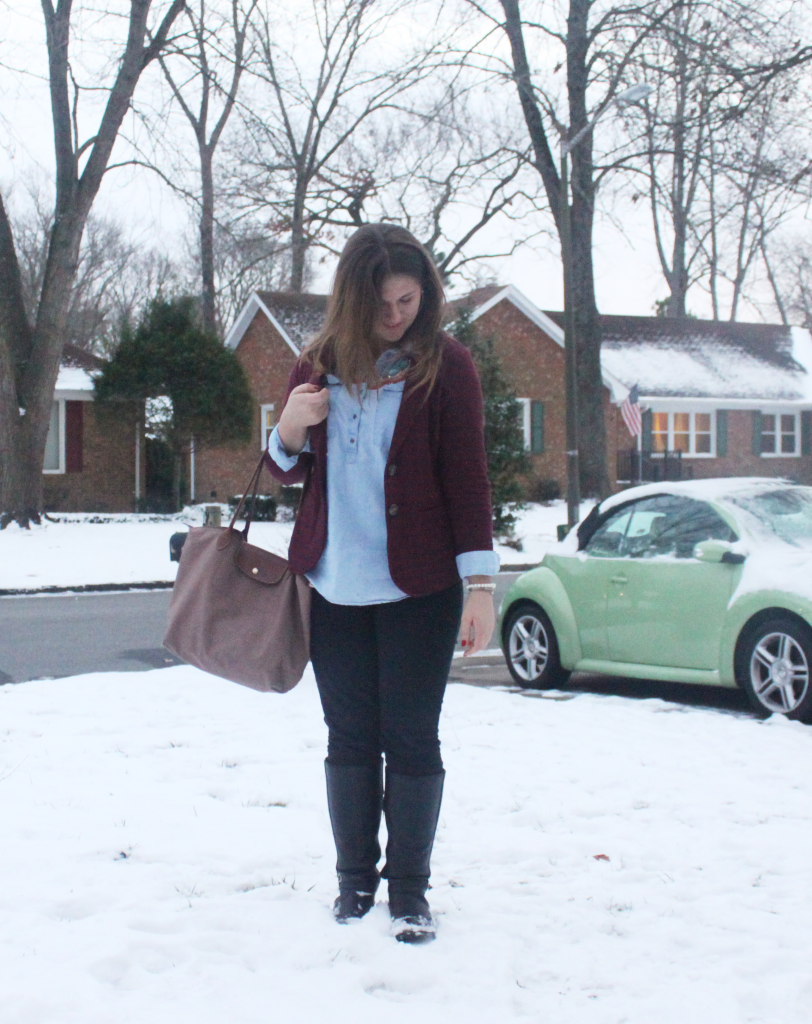 Target Blazer (Similar-$21.33) | Old Navy Top-$24.94 & Jeans-$29.94 / LC Boots-$49.99 / Francesca's Necklace (Similar-$24.00) / Longchamp Le Pliage-Gifted

Happy Closet Remix Challenge day 2!
We got school off again, but it didn't snow. The good news is all the snow from yesterday stuck around! I went shopping with my mom today, but the CRC made it hard to walk through the racks and pick things out... I knew I had to stay away from shopping. That doesn't mean I didn't pick up some new makeup, though.
Do you ever have trouble resisting the urge to shop? Ugh, isn't it the worst?