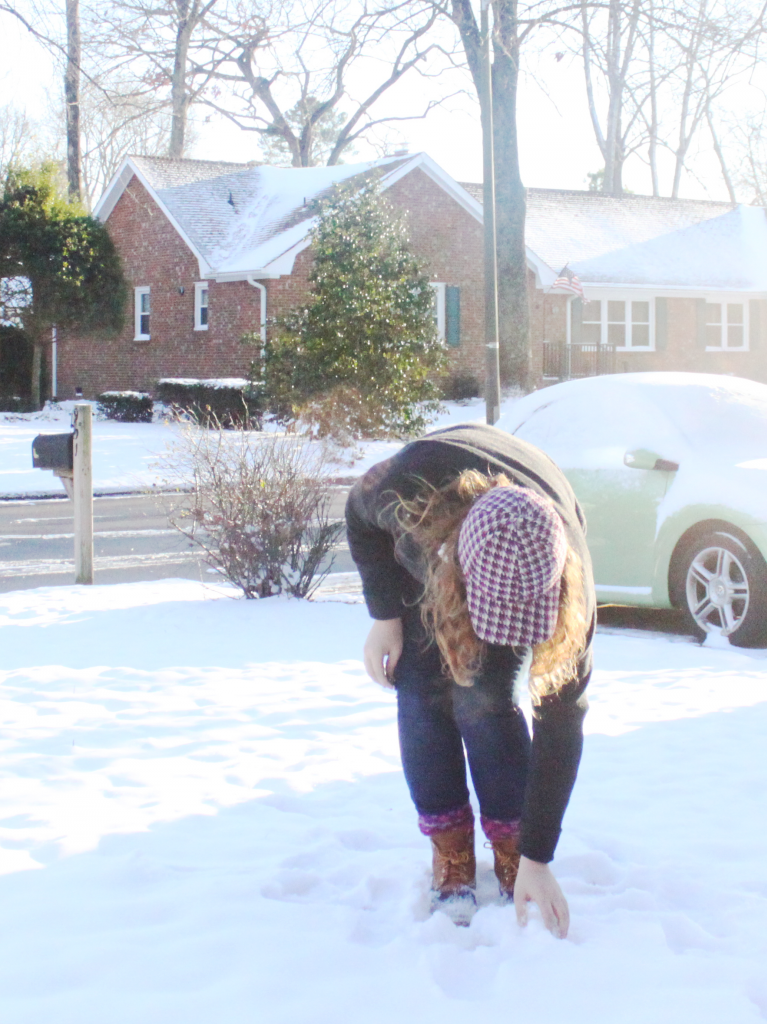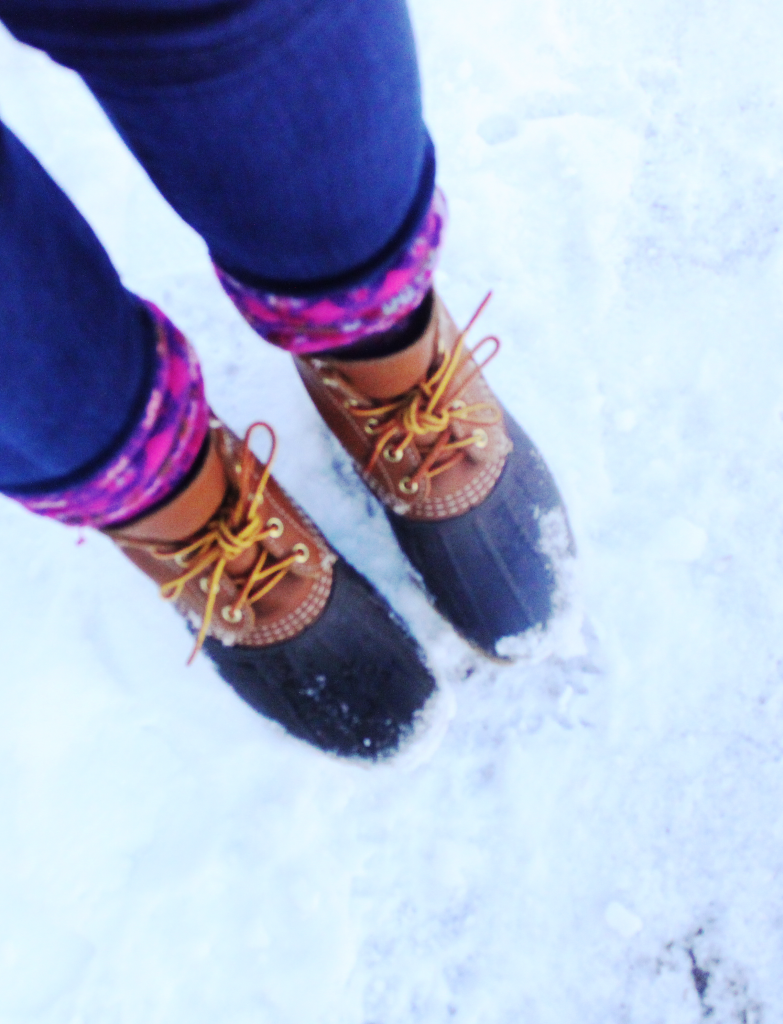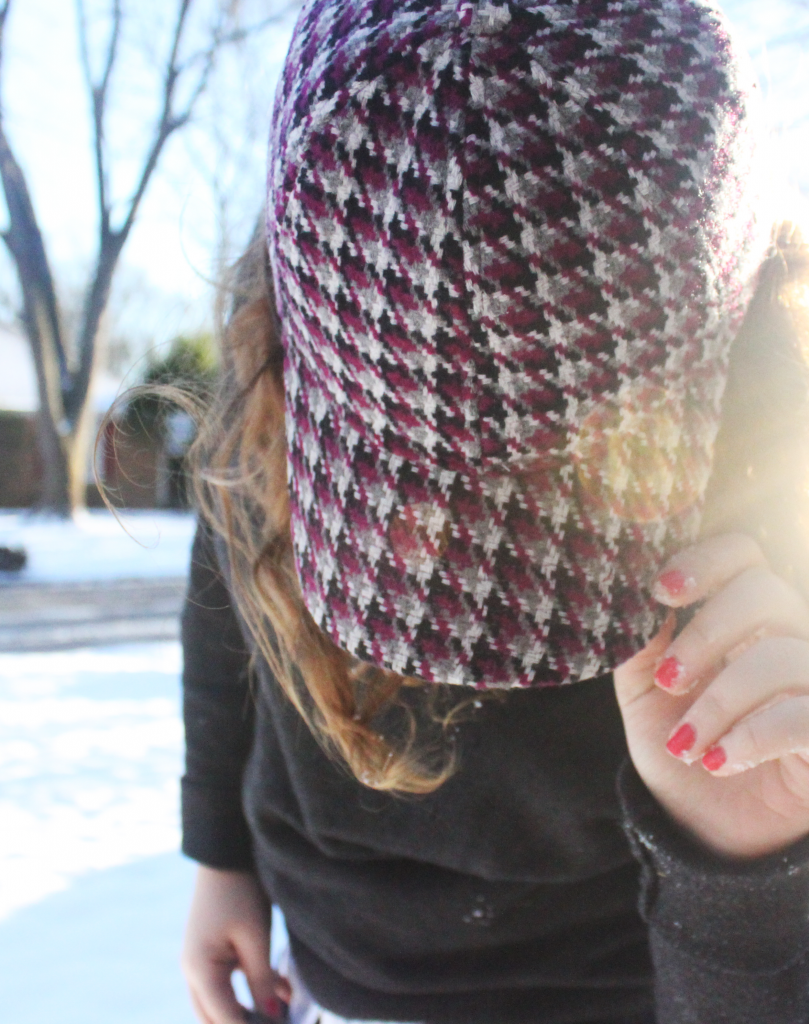 Sweater: Gap (Similar) / Top & Jeans: Old Navy Top (Last seen here) & Jeans (Last seen here)
Hat: J. Crew (Similar-$11.98) / Socks & Boots: L.L. Bean-Gifted (Socks & Boots

Happy Closet Remix Challenge day 1!
It snowed here today. I'm in
shock
. We never, ever get snow here where I live... it's always just rain or sunshine. This was a lovely treat! I adore snow, honestly, and being able to roll around in it with my animals made a good day great. And not having school made it even better.
I actually didn't leave my house at all except to take these pictures / play in the snow with my pets and brother; mostly, I've been sitting by the fire, enjoying hot chocolate, and watching the news. It's been heavenly. I don't want to go back to school tomorrow, or ever, and I want it to keep snowing for that long too.
Did you get snow from this giant cold vortex that hit the states? How'd you spend your snow day?