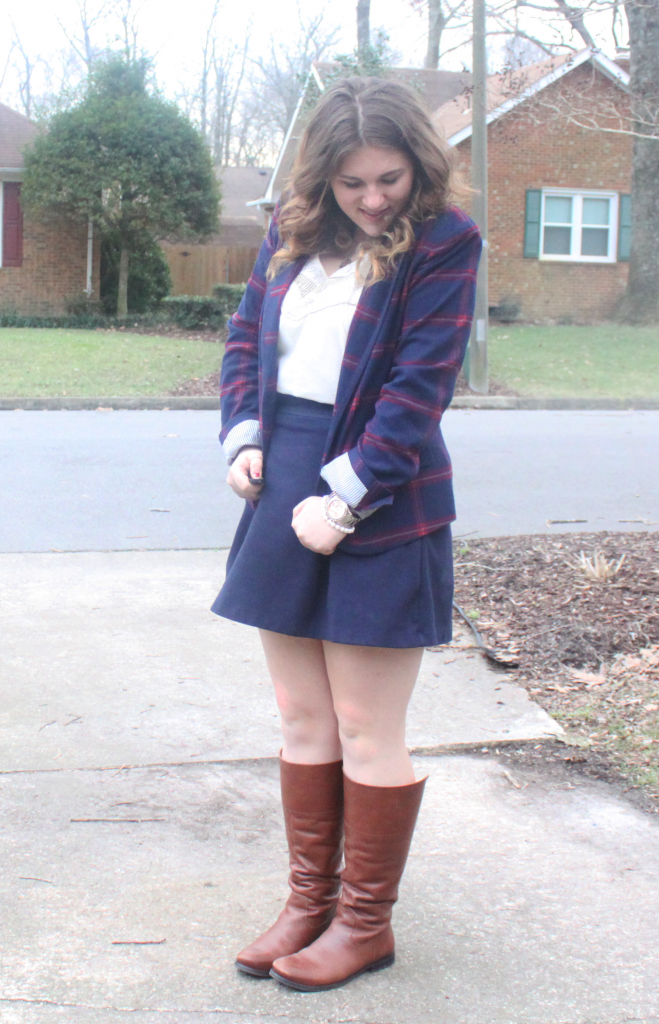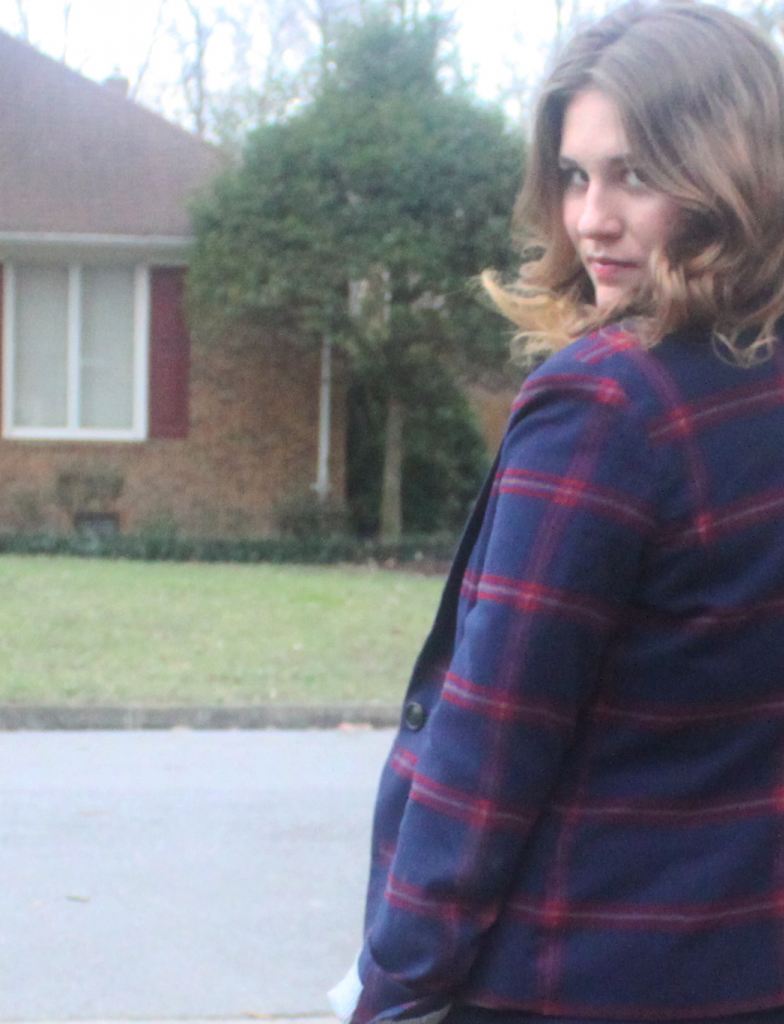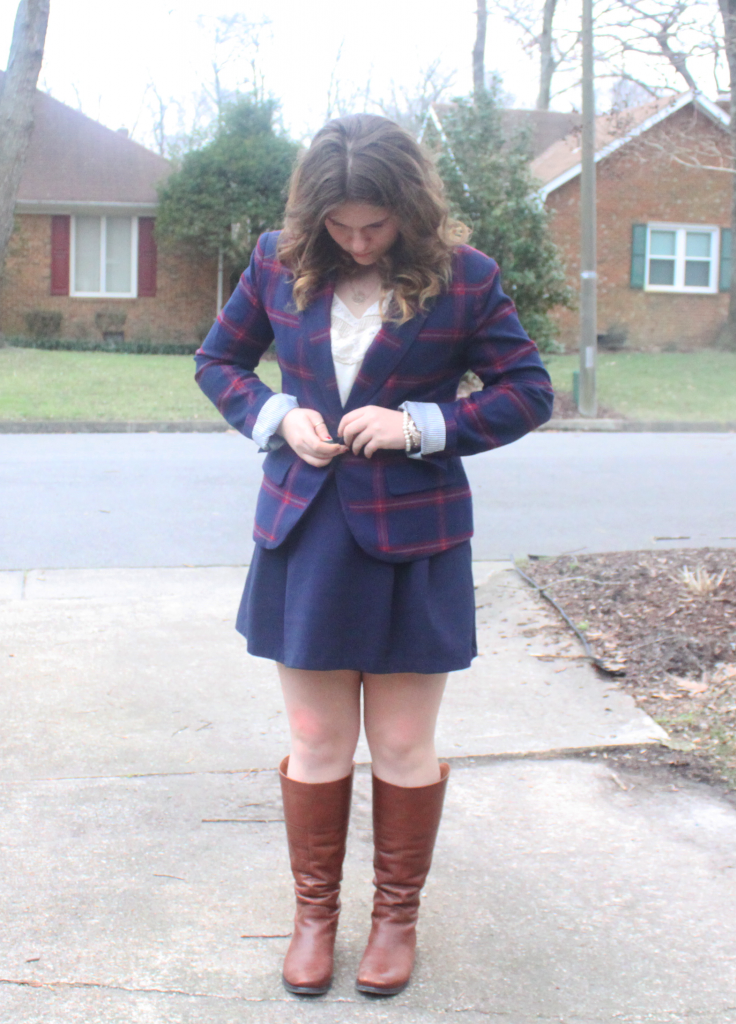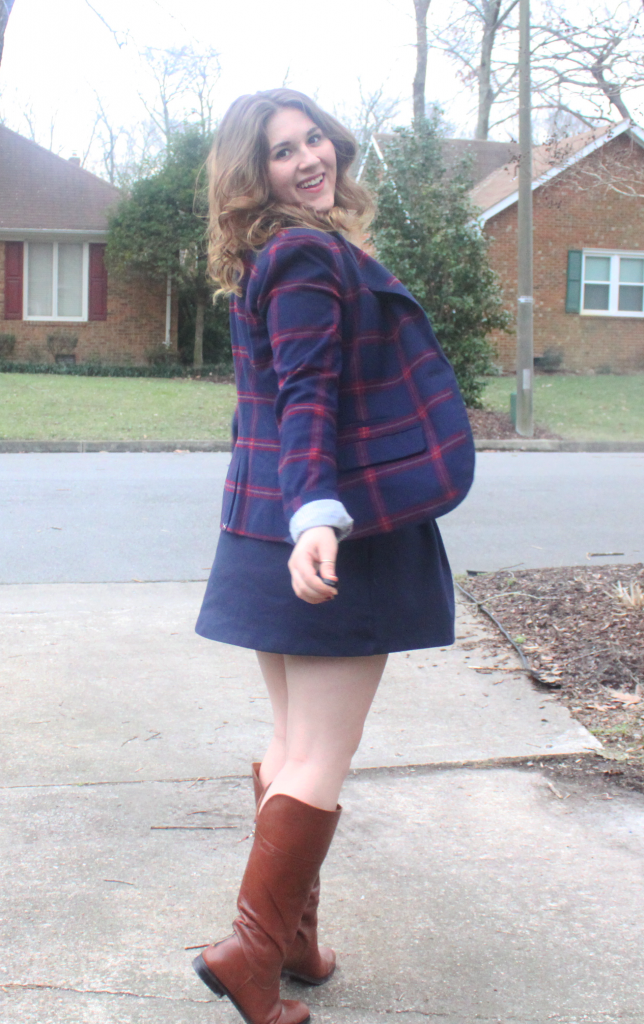 Target Blazer (Last seen here) / Gap Skirt (Similar-$10.00) / J. Crew Tank (Similar-$17.98)
Matisse Footwear Boots-Gifted (Similar) / Monogram Online Necklace-Gifted

Happy Closet Remix Challenge day 6!
It was 60+ degrees here. Can you imagine?! Just the other day it was snowing! It's amazing how great warm weather is. Nature is straight up weird.
I had to visit some office buildings after school today, so I wanted to wear something cute.. something that screamed that I could totally rock it in a cubicle. Not that I'd want to. But I totally could.
I've been trying even harder to incorporate the stuff at the back of my closet so that I don't have to throw it away, but I'm definitely failing. All of these pieces are things I wear at least once a month. So there's that. But at least it's still cute.
Do you often incorporate clothes you've been hoarding, or do you just let them chill in the back of your closet?