Still on the hunt for a last minute costume? You're in luck! For the next few days, I'll be displaying a few easy and quick costumes that you can throw together and still make it out looking fabulous. Today's theme is little white dress.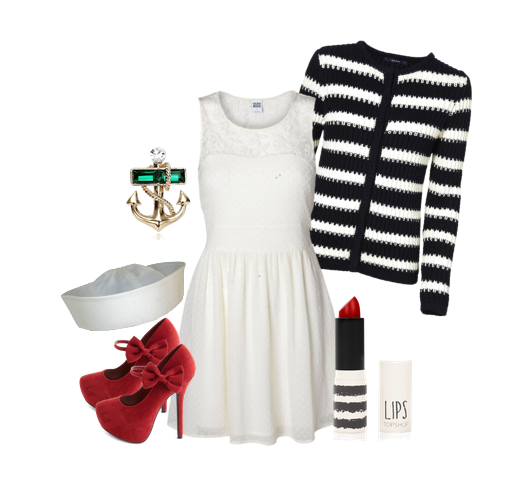 For a cute little sailor outfit you can throw together, you need to start with a good base: a fit and flare white dress! Add a blue and white striped cardigan to get the nautical look that you think of when you hear sailor; furthermore, to complete this idea, add red heels / shoes with a bright red lipstick and a cute little anchor pin. Finish the look off with a paper sailor hat from any party store (or, if you want the added benefit of donuts, stop by a local Krispy Kreme and just cover the letter with paper or paint).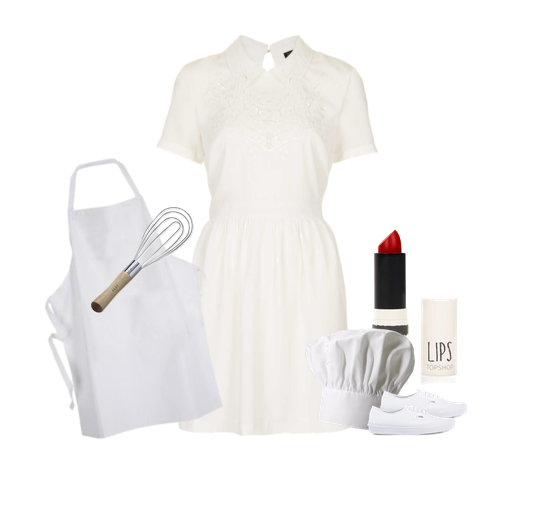 For another easy white dress look, think scrumptious and unleash your inner cook! Start with a white dress and white apron, add a comfortable pair of white shoes, and throw in a whisk or other recognizable kitchen utensil. Pop on a paper chef hat and finish the costume off with a pop of any color on the lips to break up the monotone white!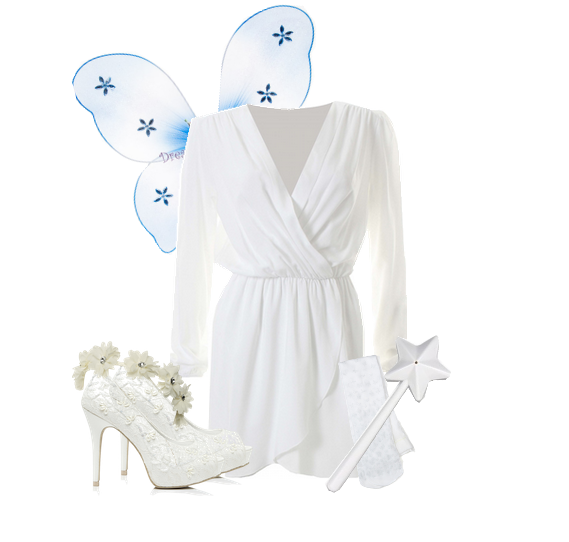 The final look I have to show you is my favorite one... a winter fairy! Start with a detailed and long-sleeved white dress (try a criss-cross detail or lace!) and add some fairy wings from a store or make your own*! Then add some glitter tights* and white, sparkling shoes. Throw in a cute wand and a nice flower crown*, and you're ready to fly!
What are you planning on wearing for Halloween? Which one of these is your favorite look?
* DIY
Fairy Wings
,
glitter tights
, and
flower crowns
!