I love hair! It's such a strange, exciting concept. Like, I want this blanket of keratin to reach my shoulders. Or maybe to my stomach. Who knows! Hair is so fun because you can change it whenever you want, and it completely changes your style. It's like more permanent jewelry.
Along those lines, hair is a huge part of spring trends (if you hadn't noticed). In fact, I would argue it's the
biggest
trend of spring 2015. More specifically, I mean colored hair. Now, speaking from experience-uh, red, pink, purple, and orange experience-dying your hair is a big plunge, and it's not easy to maintain. If you already have blonde hair, you're better off, but if you, like me, have dark hair, it's a pain to do. Don't get me wrong, though, colored hair is amazing and gorgeous, and I highly recommend everyone dye their hair a crazy color at least once. If that's your thinking too, now's the perfect time. Time something crazy like a vibrant blue, or maybe tone it back with a pastel pink. The biggest color though is, in my opinion, silver! Isn't that fantastic? I wish my job would let me dye my hair... silver hair, I'm coming to you this winter! Still not sold on the look? Here's a few pics of other awesome and amazing bloggers with hair as bright as their futures!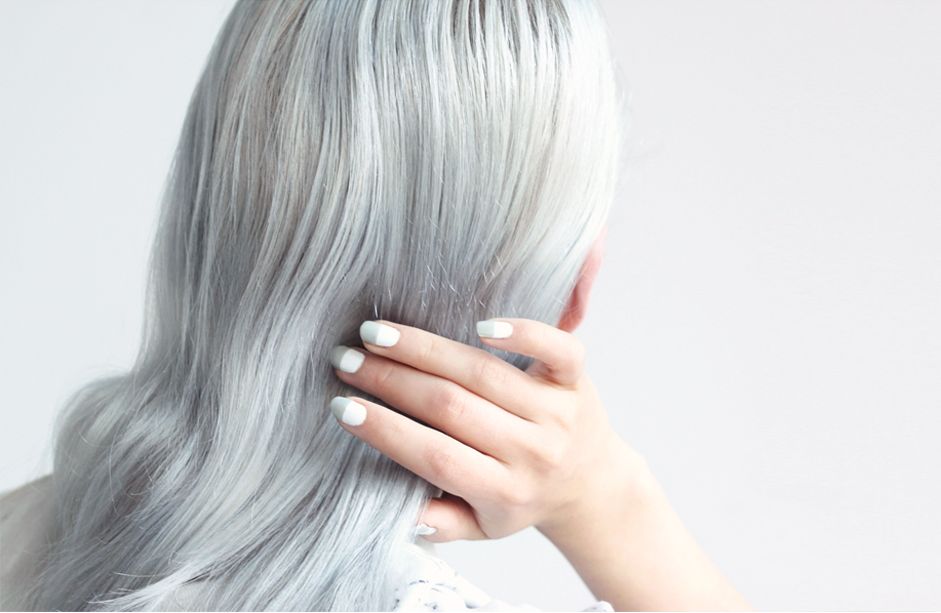 1) Ivania Carpio from
Love Aesthetics
rocks a pale blue/grey/silver color. This would be a gorgeous color on lighter skin tones!
2)
Kayla Hadlington
currently sports a pastel mix of colors. She's not new to the color train, though!
3) Sera Brand from
Stardust Bohemian
goes wild with her ends and pulls it off fantasitcally!
Now it's your turn to get out there and dye your hair some far out color. Who knows... maybe you'll never go back to the basics.